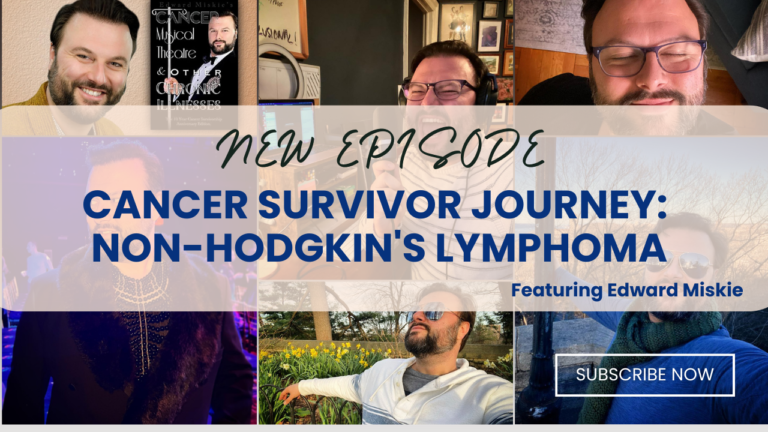 Our guest today on "The Natural Healing Reel" is Edward Miskie. Edward is an extremely survivor suffering from Non-Hodgkin's Lymphoma cancer. He's currently celebrating his 10-year cancer-free anniversary with the publication of a new book, titled "Cancer, Musical Theatre, & Other Chronic Illnesses". Previously, Edward has spent 18 years in NYC doing musicals, cabarets, and concerts with exposure all over the world. He has even created his own touring show and released an album (with his own original music)…more of which will be released later this year.

In this episode, we discuss Edward's challenges and experiences he faced while fighting this normally terminal cancer. He emphasizes the importance of having a strong, supportive network full of family and friends. Edward also speaks about his awakening to consciousness, being aware of his journey, and developing the will to fight.

In watching this episode of "The Natural Healing Reel", you're sure to gain new insights and find inspiration that you can apply in your life. Please enjoy this episode with Jacquie and Edward Miskie and hit like, share, and subscribe today.