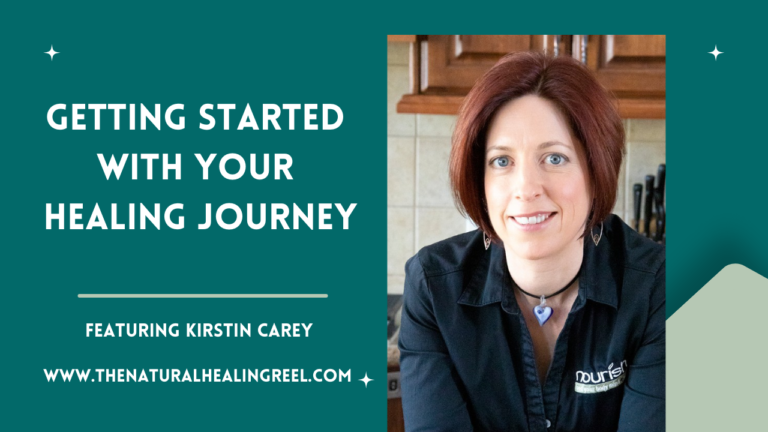 Our guest today on "The Natural Healing Reel" is Kirstin Carey.  She talks about her experiences in living with Celiac disease, and later in life, being diagnosed with Hashimoto's Thyroiditis.  She also tells how mainstream remedies weren't working for her, so she went back to school to educate herself on these often, debilitating diseases. Kirstin is known to have proudly opened the first 100% gluten-free restaurant in Arizona and also built a completely virtual wellness centre. Here, she guides others in curbing their own symptoms, reversing disease progression, and healing from autoimmune and chronic illnesses.  She is certified in training and education, with extensive experience in nutrition, cooking, NLP, as well as, cognitive & behavioral trauma therapy.  Kirstin firmly believes in healing oneself by adopting various energy techniques.
In this episode, Kirstin shares how she began her personal journey of healing with the aid of her supportive husband. She explains the importance of nutrition in order to attain a healthy, balanced life.  As someone who has found her own health freedom, she explains what potential triggers, traumas, and challenges to expect. With this awareness, it's her intention, to aid others in mending themselves.
By watching this episode of "The Natural Healing Reel", you're sure to gain new insights and find inspiration that you can hopefully apply to your life. I trust that you'll enjoy this episode, so be sure to hit like, share, and subscribe today.