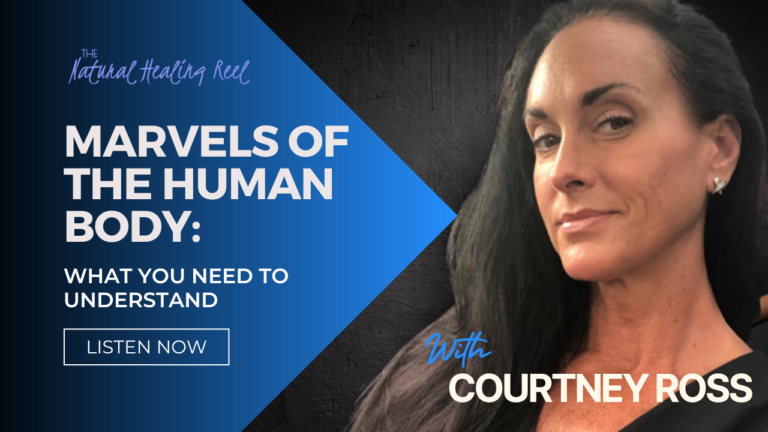 On this episode of "The Natural Healing Reel" we welcome Courtney Ross. Courtney loves to learn, maintaining she's a lifelong student, who's also passionate about teaching her methods on taking care of one's body. Courtney explains the necessity of exercise and that it is essential for wellbeing, while elaborating on what our bodies are truly capable of.

Also in this episode, Courtney shares her life long travel experiences and explains the advantages to leading a holistic lifestyle. She shares that having a true understanding of our bodies and attaining good health requires effort and determination. She also emphasizes that the most effective way to take care of ourselves, is to continually cleanse and this will provide a life that is free from disease.

By watching this podcast of "The Natural Healing Reel", we are sure you'll obtain new insights and add inspiration to your life. Please enjoy this episode with Jacquie and Courtney and remember to hit like, share, and subscribe today.