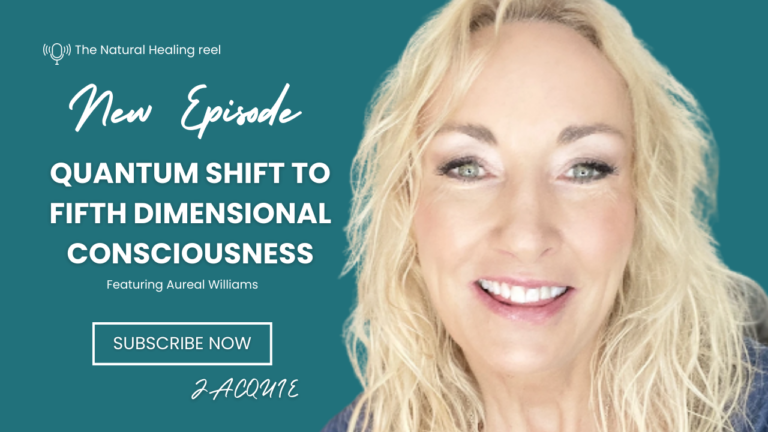 Our guest today on "The Natural Healing Reel" is Aureal Williams.  Aureal is an author, coach, and life consultant.  She's the founder of 5D, Ordinary Descriptions of an Extraordinary Shift.  Aureal is spiritually oriented, opting for integral presence, accountability, and life purpose alignment.
In this episode, Aureal talks about quantum changes in life and how they connect to raising collective consciousness toward the 5th Dimension.  She tackles how to work and operate from our heart level instead of our mind.  As an expert, she also discusses the importance of unconditional love, sovereignty and inclusivity.  Aureal also shares topics on parenting, gender fluidity and how men have started to co-parent and become more involved in raising their children.
In watching this episode of "The Natural Healing Reel", you're sure to gain new insights and find inspiration that you can apply to your life. I trust you'll enjoy this episode and be sure to hit like, share, and subscribe today.