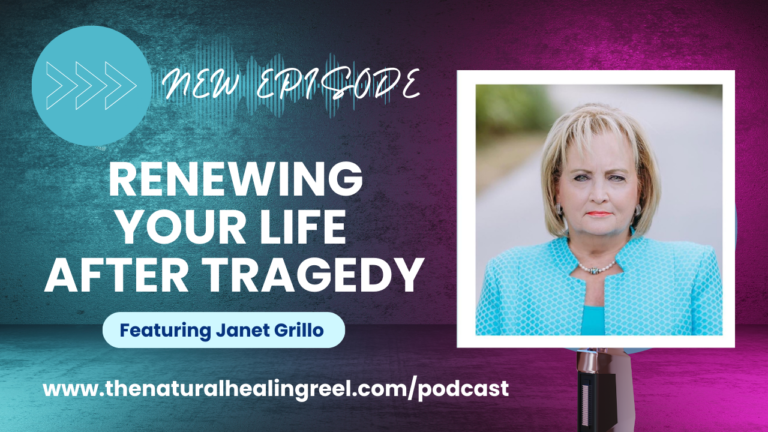 Our guest today on "The Natural Healing Reel" is Janet Grillo. She's the author of "God Promised Me Wings to Fly: Life for Survivors After Suicide" and she's the founder and CEO of the NGO "Journey of Hope Survivors." Janet's feats also include; being the creator of the trademarked "Veterans' Suicide Awareness" flag.

During this episode, Janet talks about her experiences battling anxiety, suicidal thoughts, and trauma. She tells of how she came to understand that hope and faith are invisible and emphasizes how tragedy affects life. After surrendering all to God, Janet speaks of encountering miracles in her life. She also shares with us her beliefs and guidance, revealing seven steps to take, after experiencing tragedy.

Watching this episode of "The Natural Healing Reel", will provide you greater insight and add newfound inspiration in your life. As you enjoy this episode with Jacquie and Janet Grillo, please remember to hit like, share, and subscribe today.