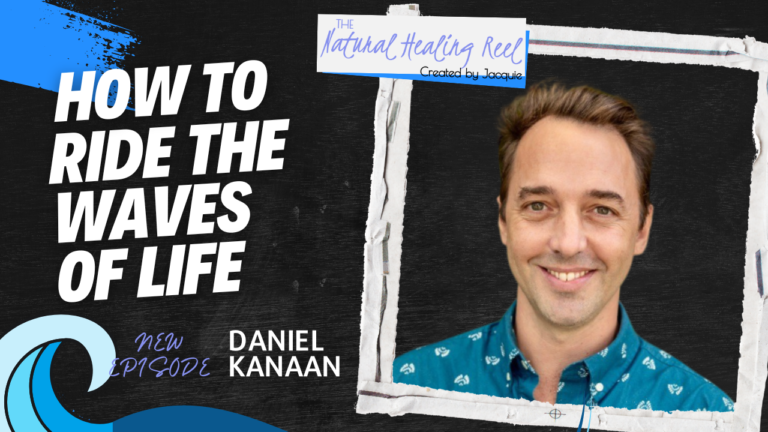 Our guest today on "The Natural Healing Reel" is Daniel Kanaan. Daniel is an author, artist, and programmer who lost his job in 2020 due to the Covid pandemic. Having just turned 46, Daniel began to ponder his purpose in life. In order to get away from it all, he elected to take his family to Hawaii on vacation…they never came back.

In this episode, Daniel shares his experiences throughout the pandemic and the enormous impact it had on his life. Their new life on the island opened many different paths. Daniel shares these secrets to guide you on how to effectively enlighten and transform your life. According to Daniel, "Surfing is the ultimate expression of humanity; it defines who we are" and "believing in yourself, with support from people who truly love you, is a big help".

I invite you to sit back, relax and watch this episode of "The Natural Healing Reel". It's guaranteed to provide you with new insights and added inspiration. Please enjoy this episode with Jacquie and Daniel Kanaan and remember to hit like, share, and subscribe today.